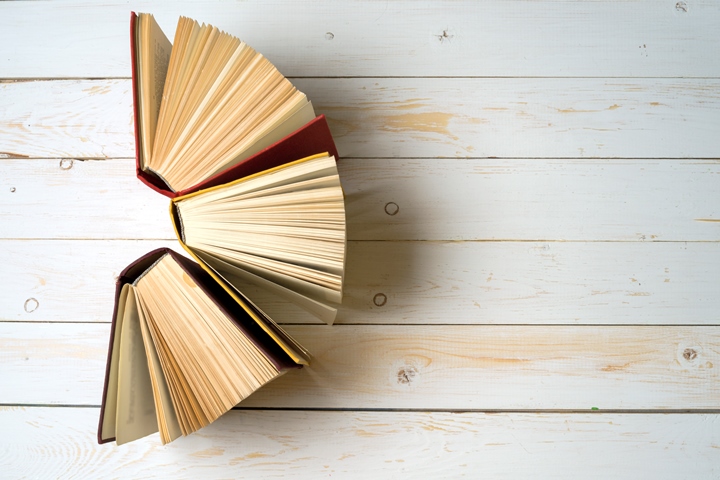 About the Event
We invite you to join us for an afternoon of crime with three outstanding authors, Sara Foster, Pol Koutsakis and David Whish-Wilson.
This will be our first 'Big Read' event, where we are encouraging you to read the works of our featured authors and join us for afternoon tea and book club discussion at our 2022 Readers & Writers Festival. Our featured authors will be discussing their latest works beforehand and then join us at the tables for afternoon tea and a chat about the 'Big Read' titles.
Copies of our featured 'Big Read' titles will available to loan from your local Mandurah Libraries Branch for a two-week loan and come with Book discussion questions.
You Don't Know Me - Sara Foster
Baby Blue - Pol Koutsakis
True West - David Whish-Wilson
On the day:
2pm
Panel Discussion, to catch up on the latest works by our three authors since we last chatted with them 2020.
3.30pm
Book Club discussion over High Tea
Book now. See a library team member for details.
Be quick! Spaces for this event are limited.
Author Bios:
Sara Foster
Sara Foster is the bestselling author of six psychological suspense novels: You Don't Know Me, The Hidden Hours, All That is Lost Between Us, Shallow Breath, Beneath the Shadows and Come Back to Me. Her seventh novel, The Hush, will be published by HarperCollins (Australia) and Blackstone (US) in November 2021. Sara lives in Western Australia with her husband and two young daughters, and is a doctoral candidate at Curtin University. Find out more at www.sarafoster.com.au
Pol Koutsakis was born in 1974 in Chania, Crete, Greece and currently lives in Perth, Australia where he is a Senior Lecturer at Murdoch University.
He has won the National Award for Playwriting in Greece twice as well as the National Award for Young Adult Literature. His full-length and one-act plays have been produced and won awards in the USA, UK and Greece. His newest play is a romantic comedy titled Replay, which will be staged in Athens, Greece in January 2020.
He has written 19 books (12 novels and 1 poetry collection published in Greece and 6 plays published in Canada). Athenian Blues and Baby Blue, the first of his adult crime novels to be translated into English and published in the UK, USA and Australia by Bitter Lemon Press (in 2017 and 2018), are stories set in today's debt-ravaged Greece. Baby Blue received a starred review from Publishers Weekly, which compared Pol favourably to James Elroy and drew parallels between Pol's work and Raymond Chandler's Philip Marlowe novels.
David Whish-Wilson
David Whish-Wilson is the author of seven novels and three creative non-fiction books. He was born in Newcastle, New South Wales, but raised in Singapore, Victoria and Western Australia. He left Australia aged 18 to live for a decade in Europe, Africa and Asia, where he worked as a barman, actor, street seller, petty criminal, labourer, exterminator, factory worker, gardener, clerk, travel agent, teacher and drug trial guinea pig. David's first novel in the Frank Swann crime series, Line of Sight (Penguin Australia), was shortlisted for a Ned Kelly Award in 2012. He has since written three more in the series: Zero at the Bone, Old Scores and Shore Leave, and a related crime novel, True West. The first three books in the series have also been published in Germany by Suhrkamp Verlag. He is also the author of a work of historical fiction, The Coves. David wrote the Perth book in the NewSouth Books city series, which was shortlisted for a WA Premier's Book Award. He currently lives in Fremantle, Western Australia, with his partner and three children, where he teaches creative writing at Curtin University.
Places are limited. Bookings required.
Tea and coffee provided.
Please wait for confirmation of your booking before attending the opening event.
Location: Ward Room, Seashells Resort, Dolphin Quay - Mandurah