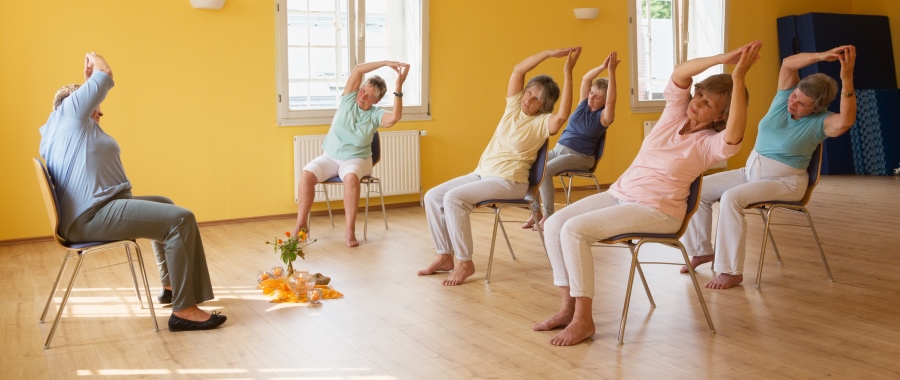 About the Event
Join us every Thursday at 9am during the month of May as we live stream Carissa's much loved Chair Yoga & Meditation Class on the Seniors Facebook group!
Be sure to pick a stable chair and make sure you have a good safe space to do your yoga at home. We will post further information in the coming days about other equipment you will need. So keep an eye out on the Facebook group and click 'going' on the event so you receive our updates.
Carissa has provided us some extra tips before Thursday's session:
1. Check with your doctor if have had any previous injuries or surgery;
2. Have a water bottle handy;
3. Comfortable clothing; shoes optional, but better movement for ankle and feet exercises without shoes;
4. A Sturdy chair, preferably without arms;
Who it is suitable for:
> People in Wheelchairs
> Those who can't get up and down off the floor with conventional Yoga
> All Levels: Beginners to Advanced
> Those who sit for long periods.
Session length:
Classes go for 60 minutes, which is structured 45 minutes of Chair Yoga and 15 minutes Meditation to finish.
For further enquiries feel free to comment, send a message or email us at seniors@mandurah.wa.gov.au