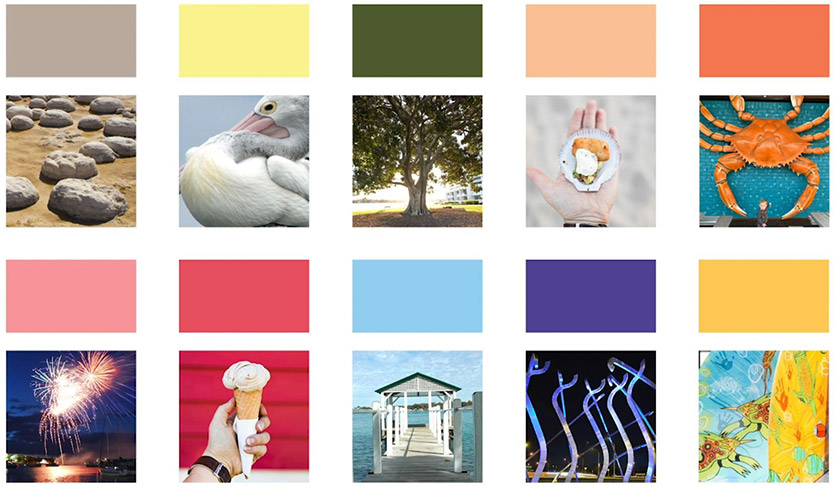 A multitude of colours that reflect Mandurah's vibrancy and stories will be turned into public artwork as part of the Colours of Mandurah walkway project.
The footpath connecting Mandjar Square to Mandurah Ocean Marina, between Ormsby Terrace and Keith Holmes Reserve, will be painted bright exciting colours to draw pedestrians into the Marina and increase foot traffic in the area.
The community is invited to get involved in the colour choices by sharing pictures to the City of Mandurah Facebook page that reflect the vibrancy of Mandurah's people, places and spaces. These pictures will inspire the colours to be included in the walkway.
---
Inspired by the Color Factory's Manhattan Color Walk, the Colours of Mandurah footpath will feature 125 different coloured stripes (repeated once for 250 stripes in total), raising awareness for locals and visitors of the close proximity of the world-class Marina to the City Centre precinct.
Included in the colour palette are colours from our existing brands, shaped by the stories of Mandurah, together with the colours collected from the Colours of Mandurah social media campaign mentioned above.
The Colours of Mandurah project is just one tactical urbanism initiative that the City of Mandurah is planning to trial. We are also testing new ideas including extended spaces for alfresco dining, revamping our existing policies for street performers, and creating several smaller activations in the City Centre over the summer season.
Partly funded by RAC WA's Reconnect WA grant, the Colours of Mandurah walkway will be installed in December 2020 and will stay for around six to 12 months.
The ongoing campaign will include #coloursofmandurah to encourage people to take photos and share on social media and a digital and hard copy colour guide, explaining the significance of each colour chosen.
Corresponding colour guide, explaining the significance of each colour in the walkway coming soon.
#coloursofmandurah