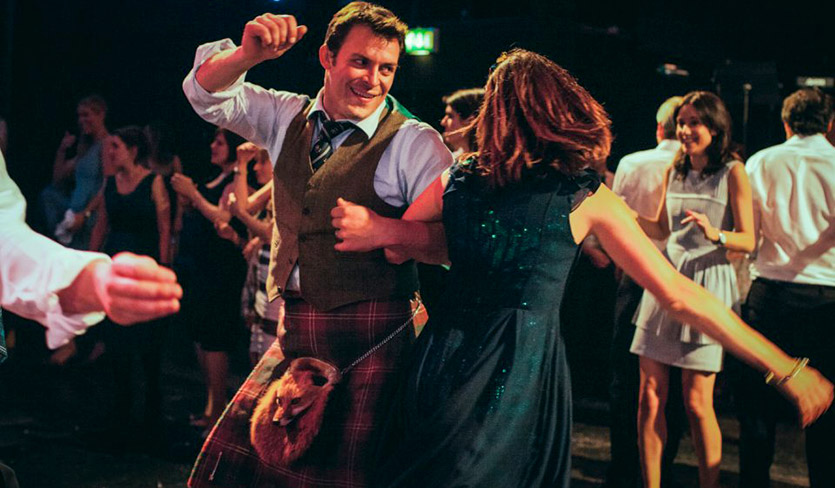 Join us at the MARC show courts this school holidays for our very first Ceilidh!
About the Event
---
**FRIDAY 9 JULY EVENT POSTPONED > NEW DATE ADDED**
Dear Ticket Holders, Due to capacity restrictions during interim Covid-19 restrictions put in place by the WA State Government, we have had to make the unfortunate decision to postpone this event. All those who have already purchased a ticket will be contacted shortly. Ticket holders are able to keep their tickets for use on the new event date on Friday 10 September 2021, or can also request a refund for their tickets. We apologise for the inconvenience, and hope to see you in September with your dancing shoes on!
---
NEW DATE:
Friday 10 September 2021
7.00pm – 10.00pm
Doors open 6.30pm
Cèilidh (pronounced 'Kay-Lee') is a traditional Scottish event involving folk music and dancing that everyone can enjoy!
The famous Jarrah Celts will be running this event and calling the dances to get you up on your feet, so make sure you bring your dancing shoes!
The Jarrah Celts is a band of Celtic musicians from the Jarrah forests of Roleystone, tucked away in the Perth hills of Western Australia. Their music has a strong Irish and Scottish celtic base, infused with influences from our Australian home (Noongar country) with hints of jazz and blues and roots. Get swept away with lively dancing jigs and reels, or sing along to ballads. Hearty tunes played with a collection of acoustic instruments such as wooden flutes, fiddle, guitars, double bass and mandolin. Tunes from the likes of Clannad, Corries, Plantxy, Dubliners, Pogues - as well as a few of their own.
Tickets are now available for this great event!
$20 per person* or;
$140 for a table of 8.
BYO nibbles to share with your table.
Alcoholic drinks and additional food will be available for purchase from the Mandurah Basketball Association.
*Under 18's must be accompanied by an adult