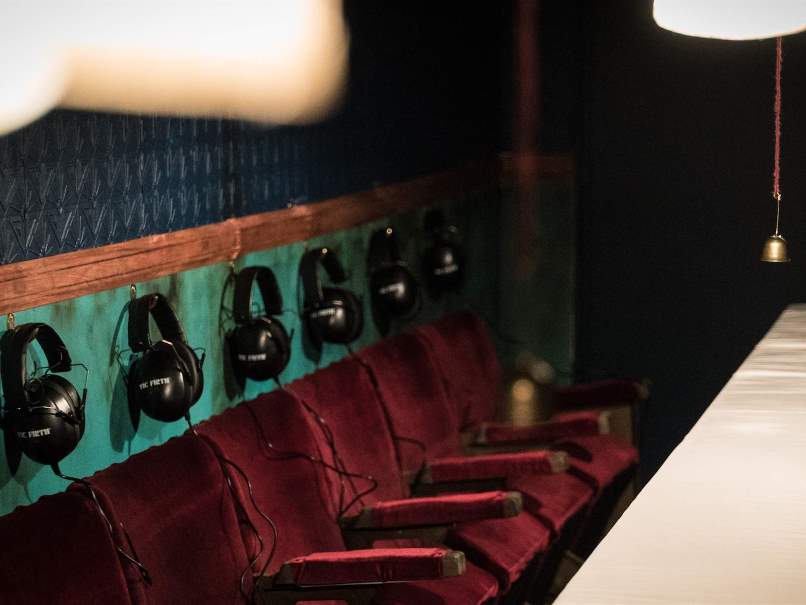 About the Event
Step inside, take a seat but don't get comfortable.
SÉANCE is an intense sonic performance that explores the psychology of a group of people who have been bombarded with suggestible material.
In complete darkness, your senses become vulnerable to persuasion.
We only ask that you proceed with an open mind... Opening in Mandurah in December, SÉANCE is presented by Realscape Productions (AU) in association with DARKFIELD (UK).
SÉANCE takes place inside a 40ft shipping container in pitch darkness with each audience member wearing a set of noise cancelling headphones.
Deprived of their vision, the intense 360 degree audio creates a soundscape that will have them questioning their own sense of reality.
SÉANCE is not suitable for those who are pregnant, under the age of 13 or suffer heart or back conditions and these patrons will not be admitted. Persons ages 13 - 15 years must be accompanied by an adult.
Claustrophobic, scared of the dark, or having doubts? The crew at Real Scape Productions are happy to help hello@realscapeproductions.com.
Shows at 3pm, 4pm, 5pm, 6pm and 7pm on 17th December - 9th January.
This Christmas in Mandurah, we've got a jam-packed calendar of events, activities and entertainment for the whole family to enjoy. Join in the fun this festive season.
Event Locations ( 1 )