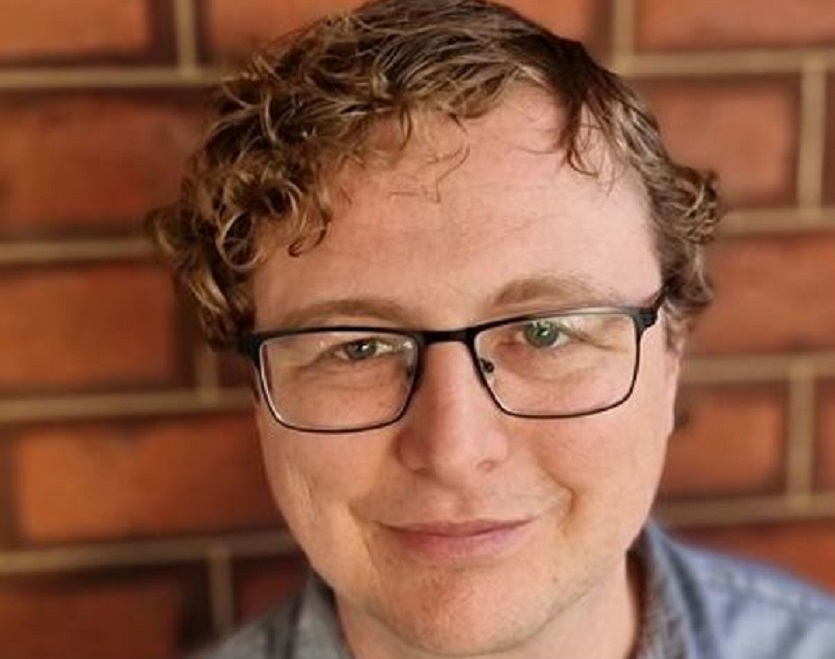 About the Event
Join us for a fascinating look at the life of Katherine Susannah Pritchard, novelist, journalist, and activist with author of The Red Witch, Nathan Hobby in conversation with Josephine Taylor.
The Readers' and Writers' Festival is an annual adult literature event presented by City of Mandurah Library & Heritage Services. In 2023 it will be held from 12 – 15 January at the Seashells Resort Mandurah. The aim of the festival is to foster a love of reading and literature and encourage creativity in our community. This year the festival brings together an array of established and emerging storytellers from across WA. The free to attend three-day festival programme includes author talks, panel discussions, and high tea.
Nathan Hobby
Nathan Hobby is a writer, reader, librarian and heritage officer, and an honorary research fellow at UWA. He has an MA in Creative Writing, a Graduate Diploma in Information Science and completed his PhD on the early life of Katherine Prichard. Nathan won the T.A.G Hungerford Award for his novel The Fur. He lives in Perth with his wife and two young children. Nathan is the author of The Red Witch: A Biography of Katherine Susannah Prichard.
The Red Witch: a biography of Katherine Susannah Pritchard
Novelist, journalist and activist Katharine Susannah Prichard won fame for vivid novels that broke new ground depicting distinctly Australian ways of life and work - from Gippsland pioneers and West Australian prospectors to Pilbara station hands and outback opal miners. Her prize-winning debut The Pioneers made her a celebrity, but she turned away from jaunty romances to write a trio of inter-war classics, Working Bullocks, Coonardoo and Haxby's Circus. Heralded in her time as the 'hope of the Australian novel', her good friend Miles Franklin called Prichard 'Australia's most distinguished tragedian'. This biography of a literary giant traces Prichard's journey from the genteel poverty of her Melbourne childhood to her impulsive marriage to Victoria Cross winner Hugo Throssell, and finally on to her long widowhood as a 'red witch', marked out from society by her loyalty to the Soviet Union and her unconventional ways. Through meticulous archival research and historical detective work, Nathan Hobby reveals many unknown aspects of Prichard's life, including the likely identity of the mysterious lover who influenced her deeply in her twenties, her withdrawal from politics during her remarkable five-year literary peak and an intimate friendship with poet Hugh McCrae. Lively and detailed, The Red Witch is a gripping narrative alert to the drama and tragedy of Prichard's remarkable life.
Josephine Taylor
Josephine Taylor is a writer and freelance editor who lives on the north coast of Perth, Western Australia. She is an associate editor at Westerly Magazine and an adjunct senior lecturer in Writing at Edith Cowan University. Josephine teaches, facilitates and judges in literary fiction and creative non-fiction. Her personal essays and fiction have been anthologised, and published in journals including Axon, M/C Journal, Outskirts, Southerly, TEXT and Westerly. Her debut novel is Eye of the Rook.
Tea and coffee provided.
Places are limited. Bookings required.
Please wait for confirmation of your booking before attending this event