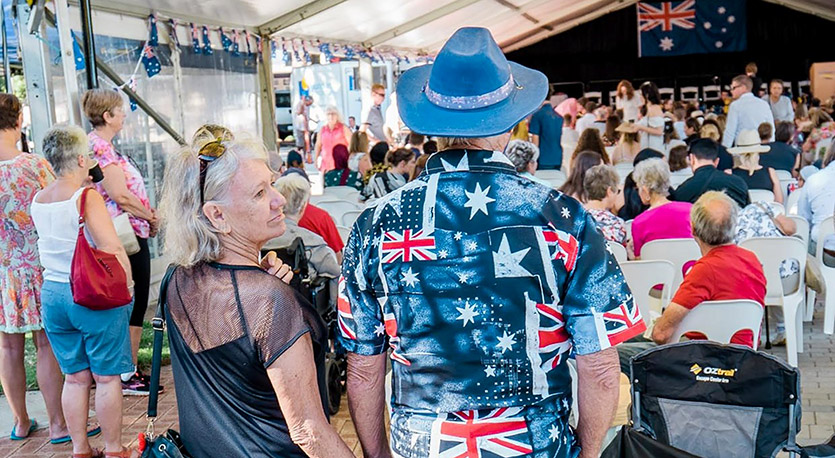 The City of Mandurah's Australia Day celebrations for new citizens, nominees of the Citizen of the Year award, and the general public.
About the Event
Join us on Australia Day for Mandurah's largest annual citizenship ceremony where we will welcome over 100 new citizens to our community.
The ceremony is invite-only due to COVID-19 restrictions, however it will be live streamed to a big screen in Mandjar Square for all to enjoy.
Mandjar Square will come alive with music by the Mandurah Concert Band and will set the mood ahead of the ceremony beginning.
The official ceremony starts at 8.30am. The winners for the Community Citizen of the Year Awards will also be announced during the ceremony.
You can also join in activities and displays presented by local community groups.
Accessibility on the day:
Accessible toilets available;
Drop off/pick up bay available at the entrance to Mandurah Performing Arts Centre;
Extensive parking options at Mandurah Performing Arts Centre and Reading Cinemas with ACROD availability.
Reflect. Respect. Celebrate - We're all part of the story.
Part of Mandurah's Longest Australia Day Weekend series of events.
A free event proudly support by the Australian Government through the National Australia Day Council.
Another great City of Mandurah alcohol and smoke free event.
Event Locations ( 1 )