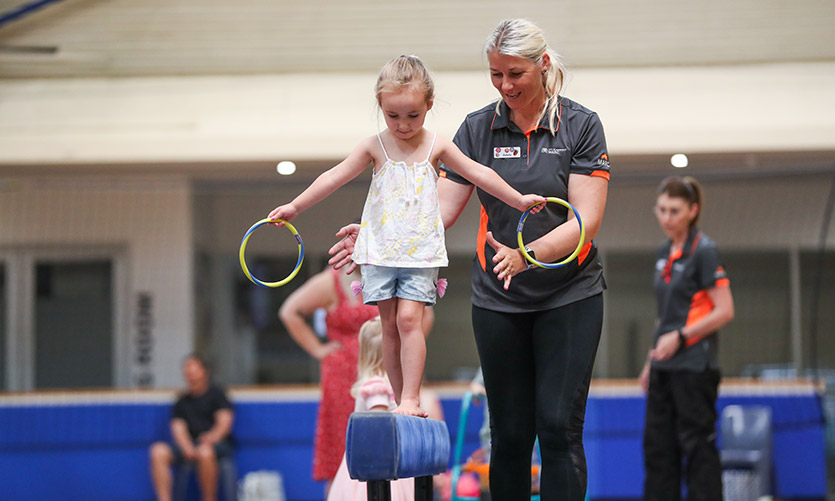 About the Event
Join us at the MARC for Term 4 Tots Gymnastics classes.
Help your child develop their natural skills and love of movement with our Tots Gymnastics classes. Bouncing, spinning and rolling, your kids are already born gymnasts.

Tots Gymnastics, for ages 2.5 to 5, teaches your little ones important skills like balance and coordination in a fun and challenging environment. Lay down the foundations of a healthy, active lifestyle while teaching your child new skills on the balance beams and trampolines!
Purchase a term booking online and pay $10.80 per class. Casual classes are from $15 and subject to availability.