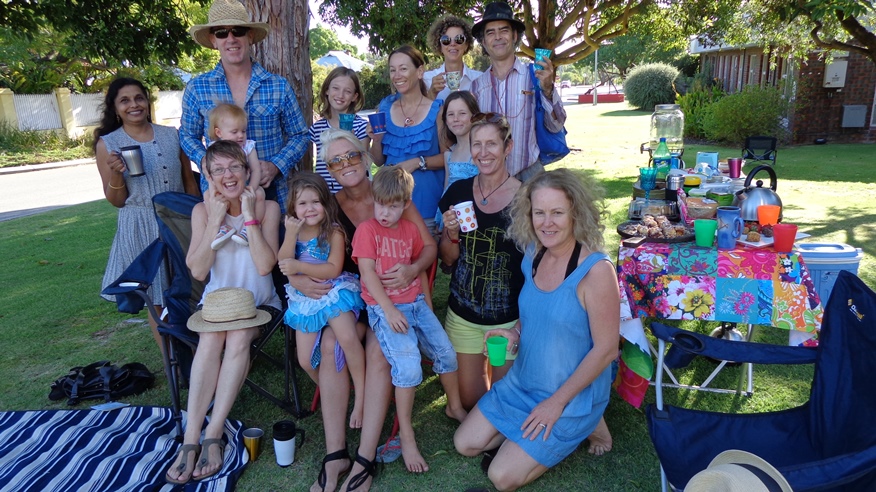 A FREE workshop from Neighbourhood Connect and the City of Mandurah on how to get to know your neighbours by hosting community gatherings.
About the Event
Be inspired to become a community connector starting in your own street and community!
Discover how your community is enriched by diverse people, places and spaces.
Learn the positive effect simple social connections can have in combating loneliness and isolation
Develop skills and confidence to engage other people in your street and neighbourhood
Create ideas for activities to bring people together with support from the facilitator, other participants
To register email your contact details and choice of workshop to cdo@mandurah.wa.gov.au or phone 0436 943 295.
Workshop dates and venues:
Tuesday 2 March - Make Place 6pm to 8:30pm
Saturday 6 March - Fraser Landing Community Centre 10am to 12:30pm
Thursday 11 March - Port Bouvard Surf Lifesaving Club 6pm to 8:30pm
Saturday 13 March - Falcon eLibrary and Community Centre 10am to 12:30pm
All workshops include light refreshments.
---
Facilitator:
Maureen Maher, Community Consultant and WA Project Coordinator of 'Neighbourhood Connect', a national movement assisting local people to start their own neighbourhood groups.
Maureen focusses on building successful relationships across diverse groups. She brings energy, passion and enthusiasm, ensuring workshop participants leave feeling inspired, supported and ready to take a step towards the role of community connector in their own neighbourhoods.
"Together we can build social connections and community spirit in Mandurah"
Event Locations ( 4 )