Wednesday, 1 March 2017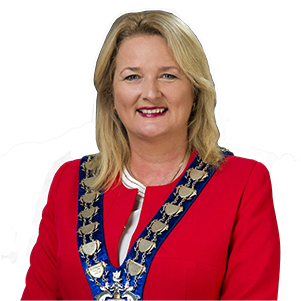 Mayor's Update March 2017
Bright Brick Lane
On 18 January I had the opportunity to participate in the 'Bright Brick Lane' project by local professional artist Tahnee Kelland. This project was part of Shape Mandurah's Prototype Festival. The purpose of our Prototype Festival is to reimagine new ways of activating the streets of our town centre and encourage permanent activation, create more culture and vibrancy and bring more people into the Mandurah City Centre.
I especially love the 'swing' installation and the 'Community Corner'. Bright Brick Lane has certainly activated the small laneway making the café, restaurant and local shops more noticeable. It even had a mention in the West Australian's STM Magazine encouraging people to come to Mandurah for a look! Don't forget to see the colourful photos below.
Australia Day 2017
On Australia Day 2017 my fellow Councillors and I took part in the celebrations on the Eastern Foreshore, which included the Citizen of the Year Awards. A big thank you goes out for all the hard work of those nominated for Citizen of the Year. Our winners were:
Jake Webb - Community Citizen of the Year Award (Youth) under 25 years
Kath Palmer - Community Citizen of the Year Award (Senior) over 65 years
Halo Team Inc. - Award for Active Citizenship (Group or Event)
Nikki Wise French and Mark Patterson - Community Citizen of the Year Award: joint winners
Following the awards we held a Citizenship Ceremony where we welcomed 108 new citizens who now call Mandurah home. Please see the pictures below of our award winners and some of our new citizens.
Mandurah in the spotlight on Channel 9 News
On 15 February I was interviewed by Channel 9 News presenter Tracy Vo as part of an outside news broadcast. This was a great opportunity to showcase our beautiful City and all the exciting things that are currently happening in Mandurah. We discussed a number of important topics such as our major projects, economic development and employment. Tracy also interviewed Mandurah and Peel Tourism Organisation Chairman Leighton Yates and our very own Mumpreneur Susannah Menzies. We were very appreciative of the opportunity to bring a positive focus to our City and all the great things that are happening in Mandurah.


QANTAS National Tourism Awards
On 24 February I attended the QANTAS National Tourism Awards in Darwin where Crab Fest was a finalist. We are very proud to be recognised as a finalist in 2016 for the Major Festival and Events category. With an average yearly attendance of more than 100,000 local, intrastate, interstate and international visitors we are proud that Crab Fest is WA's biggest free regional event.
At the event Crab Fest was awarded 2016 Bronze Winner for Major Festivals and Events. It is the result of all the hard work, dedication and long hours that happen behind the scenes to bring the Crab Fest to life year after year. The City staff work together as one team to bring this event together, and it has become so successful due to the support and contributions of our local community, volunteers, sponsors and businesses who all play a massive part in the event's triumphs.