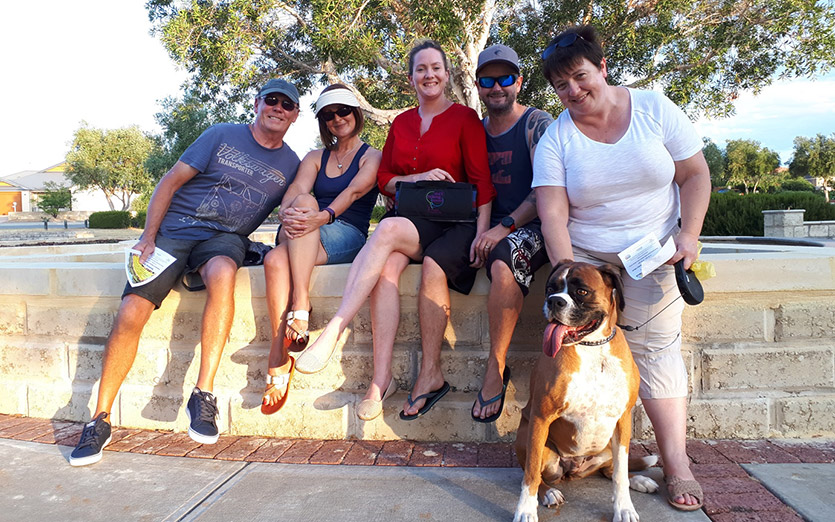 Neighbour Day is Relationships Australia's social connection campaign and is an annual celebration of community, encouraging people to connect with those who live in their neighbourhood.
This year, Neighbour Day will be celebrated on March 27, with the aim of fostering strong personal connections that last the whole year round.
With current restrictions, it can be difficult to connect with neighbours in the usual way, but making these connections is now more important than ever.
The City has developed some useful resources that can help people connect or stay connected with their neighbours in a COVID-friendly way.
The City is offering residents Street Mates packs, Friendly Neighbour postcards and Neighbour Contact magnets.
Connecting with neighbours provides many benefits.
It helps with neighbourhood safety, for people to know and recognise their neighbours and where they live.
Meet new friends who can share gardening tips, feed pets your cats when you're away, lend you that needed ingredient.
It reduces social isolation in the community.
It creates a sense of belonging in the community.
These packs can be picked up from the City of Mandurah Libraries at Falcon, Lakelands and Mandurah, or download from our website.
Is there a residents group in your local area? Find one close to you.

Finding it difficult to find your local group? Or maybe you are thinking of starting your own group?
Contact one of the City's Senior Community Development Officers for a chat. Phone the team on 9550 3850 or email cdo@mandurah.wa.gov.au with your name, contact details and a brief message.