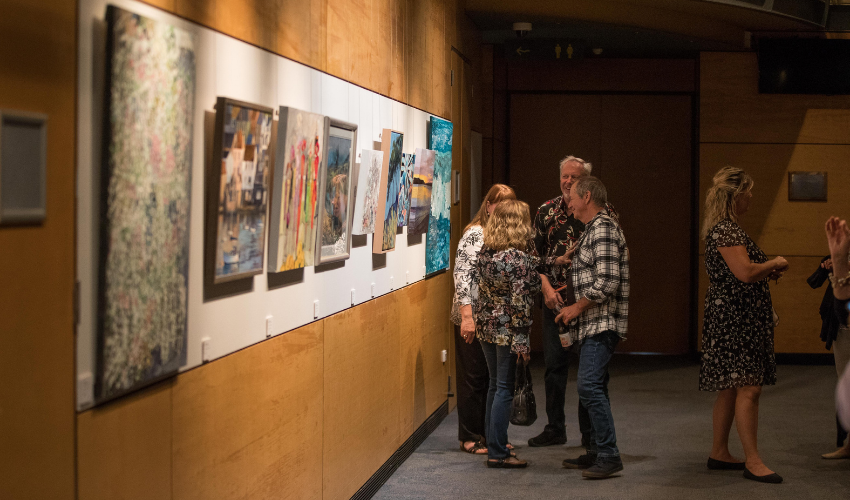 About the Event
Featuring an eclectic collection of artworks, Origins '23 provides a small taste of the creative talent and diverse practices that can be experienced during the Peel Open Studios 2023 event.
The free exhibition can be viewed during the Mandurah Performing Arts Centre Box Office opening hours:
Peel Open Studios: Origins '23 is presented in partnership with the Mandurah Performing Arts Centre and ALCOA Mandurah Art Gallery.
*When a show is scheduled Box Office will open one hour prior to start time
About Peel Open Studios
The Peel Open Studios is an annual visual arts event that takes place throughout the Peel region. From 15 – 23 April 2023, over 75 visual artists across Mandurah, Pinjarra, Dwellingup and Waroona will open the doors to their art studios to welcome thousands of visitors from across Western Australia. Discover the Peel region's unique, creative offering during this rare opportunity to explore the joys and wonders of the creative process, see works of art in progress across a wide range of mediums, and meet talented local visual artists.
The Peel Open Studios is a free event. The annual printed and electronic event guide will be available in March.