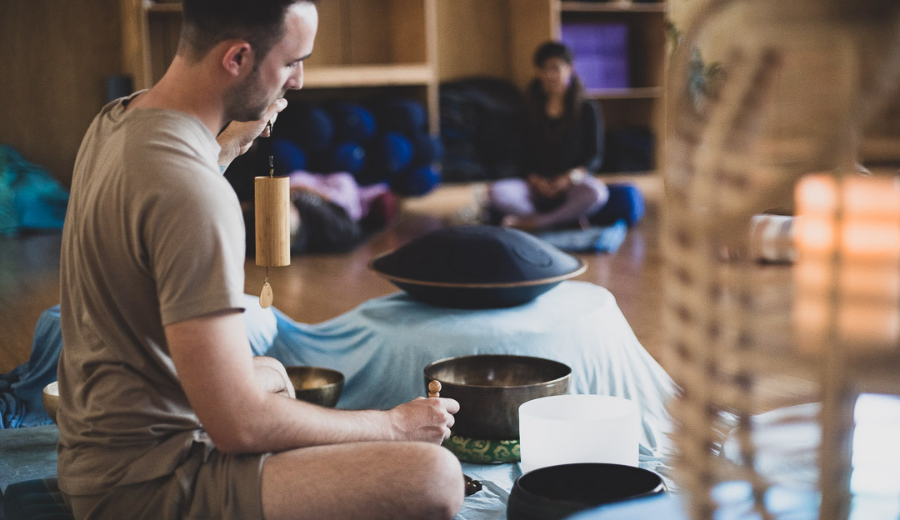 The Sound Bath workshop is presented as part of Mandurah Arts Festival 2021. Immerse yourself in all things arts and culture - 29 - 31 October & 5 - 7 November 2021.
About the Event
Relax and unwind to the echoing sounds of authentic Nepalese Ring-Gongs.
Inspired by ancient Tibetan meditative rites and tools, and blended with modern yogic practices and meditation instruments, the sound bath session inspires deep feelings of relaxation and tranquillity.

This workshop is suitable for those comfortable with sitting or lying for up to an hour, with eyes closed in a guided environment. Attendees are encouraged to bring a yoga mat, a blanket and pillow for comfort (optional).
Date: Saturday, 6 November
Time: 4.30 - 5.30pm
Location: Contemporary Art Spaces Mandurah (63 Ormsby Terrace, Mandurah)
Cost: Free (limited places available - bookings are essential).
For more information and registrations, visit the Eventbrite page.
Get out and about this summer in Mandurah! There's heaps happening including family friendly events, music and entertainment gigs, fun foodie experiences, and outdoor adventures. So, what are you waiting for? Explore Mandurah and let the good summer times roll.