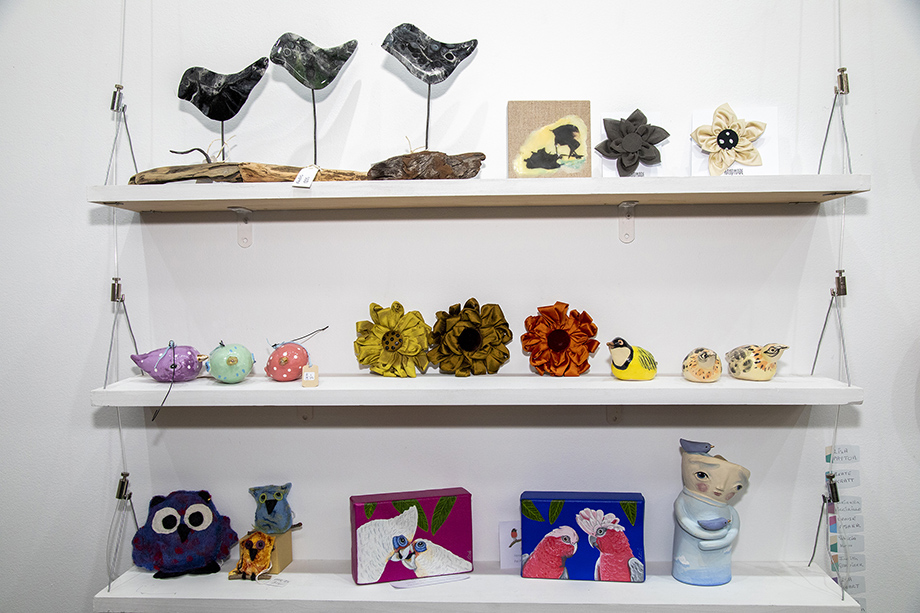 About the Event
The Tiny Treasures Christmas Artists' Sale is back at Contemporary Art Spaces Mandurah (CASM), with hundreds of small, unique artworks now on show waiting to be discovered.
Tiny Treasures has transformed the CASM gallery into a curated gift shop featuring huge a range of individual artworks crafted by local artists and artisans, with pieces available for purchase right through until Sunday, December 17.
This year, over 40 artists will have their works showcased during the art sale, with many popular local artists returning, as well as newcomers set to make a splash on the local art scene.
Pieces on offer include ceramics, paintings, drawings, prints, gift cards, jewellery, textiles, small sculptures, mosaics, photographs, and wood-turned pieces. A selection of items have also been created by art groups Random Palette and Ability Arts.
CASM visitors can also enjoy the Tiny Treasures 'Market Place' inside the gallery, which is filled with artisan works including candle and soap making kits, and delicious jams and preserves.
These unique, handcrafted artworks are ready to be purchased and wrapped to be placed under the Christmas tree, sent to loved ones, or kept for a personal treat.
With new stock appearing daily, the Tiny Treasures Christmas Artists' Sale is ready to be explored now.
CASM gallery hours are Wednesday to Friday, 10am to 4pm. For more information, call CASM on 9550 3662 or email casm@mandurah.wa.gov.au
Event Locations ( 1 )
Next Two Dates
Every Sunday, Wednesday, Thursday, Friday and Saturday
Sat, 9 December 2023 10:00 AM - 04:00 PM
Sun, 10 December 2023 10:00 AM - 04:00 PM
Location
63 Ormsby Terrace, Mandurah WA 6210