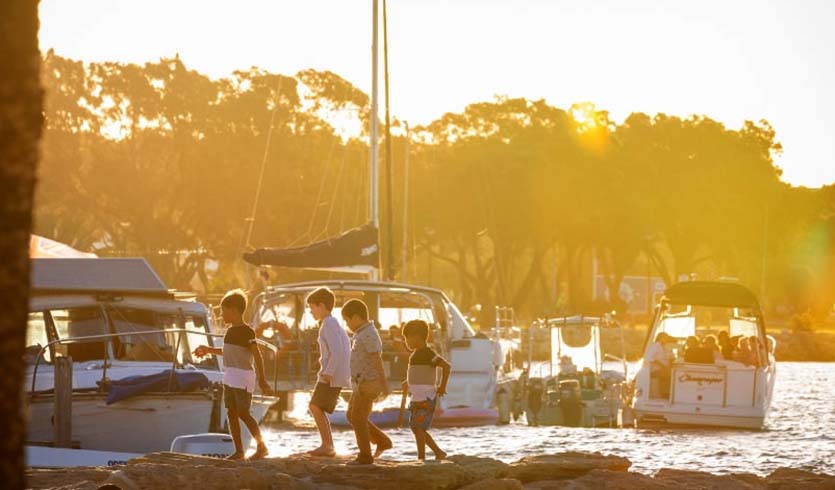 About the Event
Mandurah's Blessing of the Fleet event, presented by Mandurah Offshore Fishing and Sailing Club (MOFSC) is happening this December.
It is an annual tradition often adopted by fishing villages and ports around the world to bless the fishing fleet before the opening of the fishing season.
The event is an opportunity to celebrate the fishing industry and what it brings to places like Mandurah, pray for a good season ahead, and the safe return of vessels in the months to come.
Join the fleet
Fishing Boats are invited to join the fleet, assembling at Doddi's beach, Halls Head at 11.15am. The fleet will travel to town jetty, receive a blessing, before making their way to the MOFSC for judging of best dressed vessel. Registrations are essential.
Watch from the shore
Everyone is welcome to watch the fleet parade along the foreshore, with Father Annson and the Mandurah Pipe Band to officially bless the fleet. Join them at Tods Café from 11am to see the spectacle. Celebrations will then continue after the event at the MOFSC.
All vessel's must be registered with MOFSC by contacting 9535 6251 or reception@mofsc.com.au.
This Christmas in Mandurah, we've got a jam-packed calendar of events, activities and entertainment for the whole family to enjoy. Join in the fun this festive season.