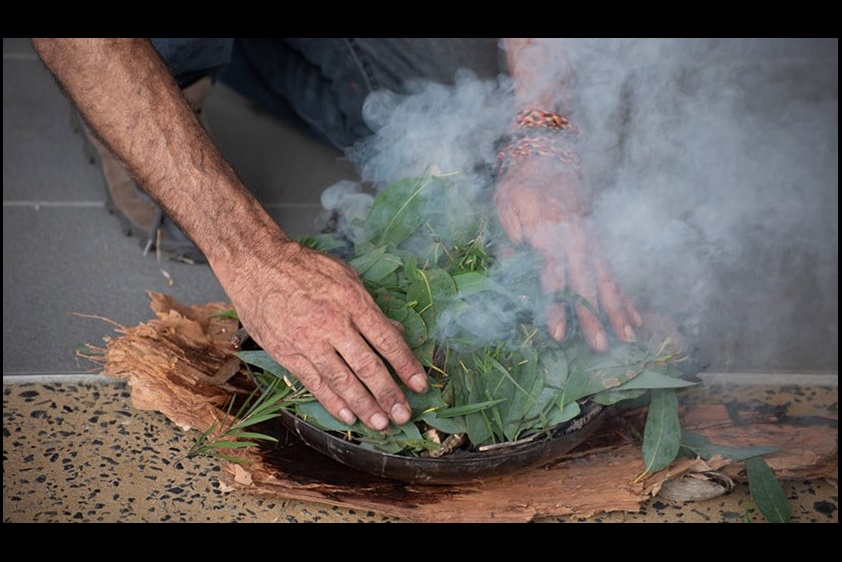 About the Event
As part of the 2022 Australia Day celebrations, we are hosting a traditional Indigenous smoking ceremony in Mandjar Square.
Join us on Tuesday 25 January from 6pm as we commemorate and cleanse, smouldering various native plants that will produce smoke.
The event will be led by a local indigenous community member.
Smoking ceremonies reflect the importance of fire in Indigenous culture as a way to connect with country.
The smoke symbolises the ability to ward off bad spirits and is said to have spiritually cleansing properties, paving the way for a bright future.
The short event will run for approximately 15 minutes, and Australia Day celebrations will continue the following day in Mandjar Square and along the Eastern Foreshore. These will include a Citizenship Ceremony, live stage entertainment, family friendly activities and workshops, roving entertainers, BBQ lunch by the Mandurah Lions Club and so much more.
This event is assisted by the Australian Government through the National Australia Day Council.
The sunshine and good times continue with a jam-packed calendar of events, activities and entertainment the for the whole family to enjoy. Join the fun this Summer in Mandurah.
Event Locations ( 1 )