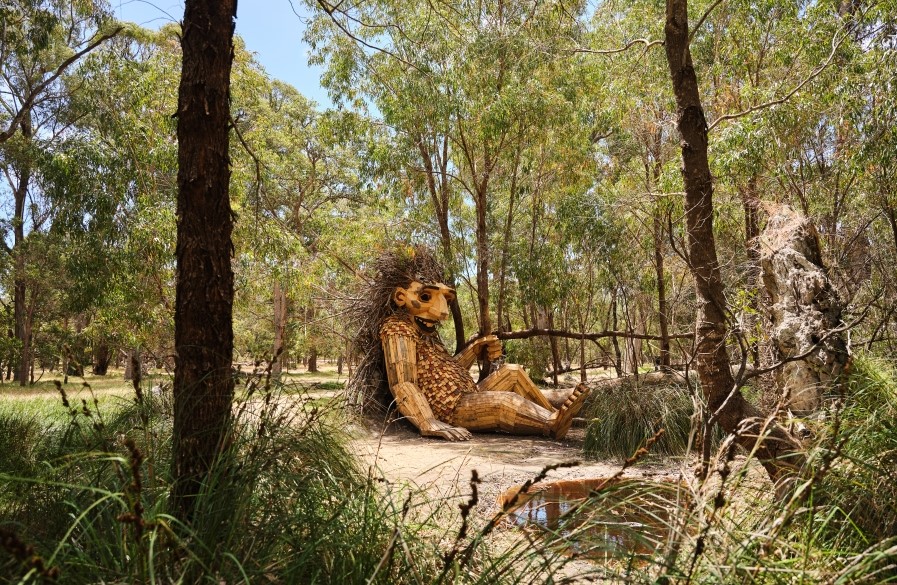 Join a GIANT planting day in one of Mandurah's most important reserves.
About the Event
Marlee Reserve is one of Mandurah's key nature reserves, home to diverse bushland and wetlands.
Wetlands throughout Mandurah are an important part of an internationally recognised Ramsar wetland system that provides home, food, and nesting area to thousands of waterbirds, including many migrant shorebirds from the northern hemisphere. The reserve is also habitat for a range of unique animals including quenda, southwestern snake-necked turtles, brushtail possums, and many other bird species.
This planting event will help with rehabilitation efforts in this reserve to provide a better home for these animals and the plant-life they rely on (and Thomas Dambo's Little Lui!)
Date: Saturday, June 10
Time: 10-:00am - 4:00pm. Attendees are welcome to join for a couple of hours or the entire day.
Location: Marlee Reserve - 101 Marlee Road, Parklands
Bring along a hat, water bottle, sunscreen, closed shoes and long pants. All other equipment (and snacks!) will be provided.
Find out more about Giants of Mandurah.
This planting day is an official Giants of Mandurah event. This event is hosted by Thomas Dambo's Giants of Mandurah Project Producer FORM Building a State of Creativity, with support from the Alcoa Foundation and the City of Mandurah.