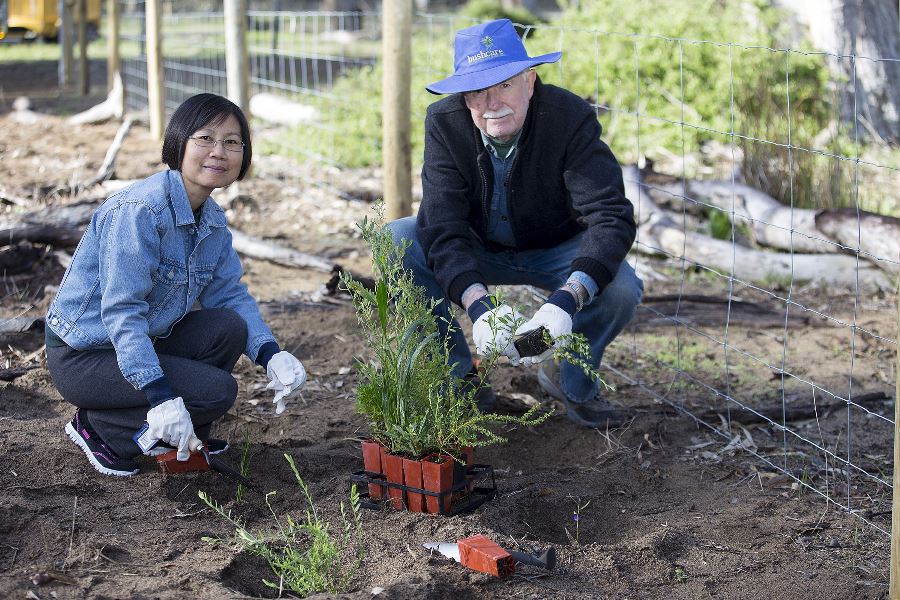 Join us as we come together with local environmental groups, businesses, and community members across Mandurah to celebrate our environment this National Tree Day!
About the Event
National Tree Day is part of a season of exciting Winter events that is great for the whole family!
We'll be planting out Duverney Park in Coondanup, including a featured Noongar six seasons planting.
The day is a great chance to:
get your hands in the soil and learn tips for good planting
learn about our native plants and Noongar connection to species
help build a city that is beautiful, stays cool and healthy, and supports our wildlife
connect with groups and initiatives to care for the environment all year round!
For our youth, stepping up to plant today will help shape your future Mandurah as a vibrant and healthy city.
It's not just planting we've got in store, also come along for:
games from Youth Services
hands-on environmental art activities
native seedling giveaway
a free BBQ from Mandurah Lions Club
Things to know:
Attendees will be able to use street parking surrounding the park. Please be aware of street tree planting also happening in the area.
A BBQ will be provided (incl. vegetarian option) and a water fountain is available (remember to bring those drink bottles!)
Bring suitable weatherproof clothing - hat, raincoat, long sleeves and pants, closed shoes. Gloves will be provided.
Insect repellent and sunscreen are recommended.
The event will proceed unless there is an extreme weather event.
Accessibility:
accessible parking will be available
footpaths connect all areas and activities and a site map will be available for easy navigation
an accessible planting area will be available
toilets will be on-site - (1.6mx1.6m)
first aid will be on-site
need to take a break? A chill-out zone with earmuffs, bean bags, and sensory activities will be available
please get in touch if you would like to organise alternative arrangements.
So rug up, step outside, and nurture your environment this Winter!
No RSVP required, Registration will be required on the day. Download a map of the park and planned activities.