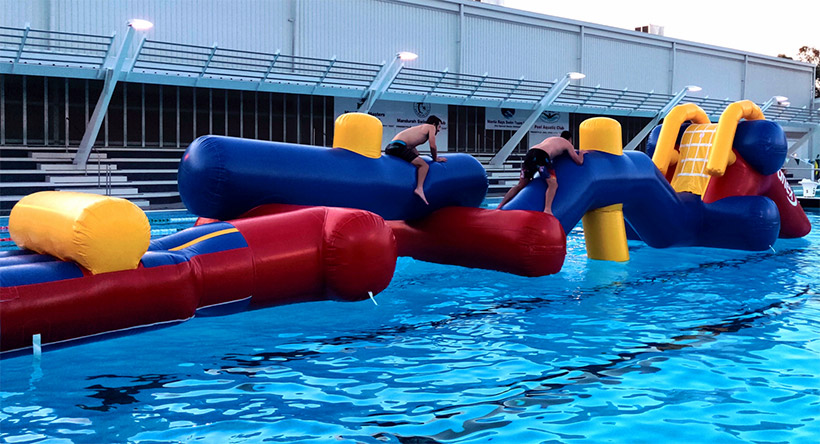 About the Event
Excitement awaits this school holiday as the MARCzilla makes its triumphant return to the MARC!
Dive into the thrill of our largest pool inflatable, stationed in the outdoor 50m pool. Challenge your friends to conquer the MARCzilla inflatable obstacle course for an epic aquatic showdown.

Key Details:

Date:
Thursday 4 January
Thursday 11 January
Thursday 18 January
Thursday 25 January
Time:
Session 1: 1pm – 1.50pm
Session 2: 2pm – 2.50pm
Location:
Tickets can be conveniently purchased online up to 1 hour before the event begins.
Each ticket includes entry to the pool on the day of the MARCzilla event.
The MARCzilla mega inflatable is tailored for older kids, aged 8 and above (must be under 180cm tall).
Participants must possess the ability to swim 10m unaided.
Secure your spot now—only 25 tickets available per session!
Additional Information:
MARCzilla sessions are contingent on weather conditions.


Don't miss out on the MARCzilla Pool Adventure—click on the booking link to secure your tickets and make this school holiday a splash!
Event Locations ( 2 )