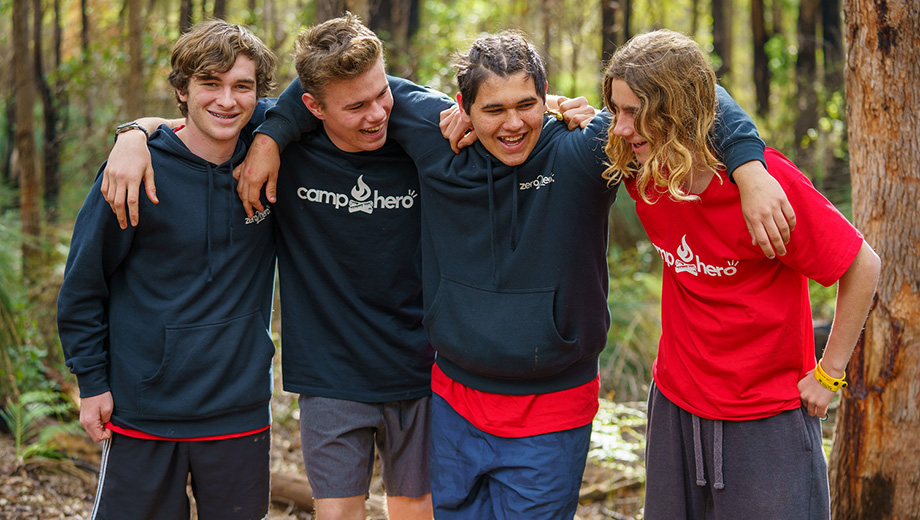 About the Event
Do you know someone aged 15-18 who is passionate about Mental Health and developing their leadership skills?
We're partnering with zero2hero again this year to deliver their amazing Camp Hero program, especially for young people in Mandurah.
Camp Hero is like no other camp – it's a rite of passage for young people and a truly unforgettable experience. Open to young people who want to be the leaders of tomorrow by educating, equipping and empowering them to promote good youth mental health in their communities.
The 5 pillars of Camp Hero are:
Self Awareness
Physical Health
Mental Health
Personal Challenge
Community Impact
Participants return to their communities as empowered mental health leaders and ambassadors. The vital life skills they have learned and the relationships forged during camp are just the beginning of their leadership journey. Together they continue to create positive change, reduce the stigma associated with mental illness and prevent suicide.
Camp Hero is a 5-day camp running from 5 – 9 September 2022.
Interested? Applications are now open!
For more info visit zero2hero.com.au/camp-hero
And if you're interested, apply now.
Applications close 31 July 2022.
Event Locations ( 1 )