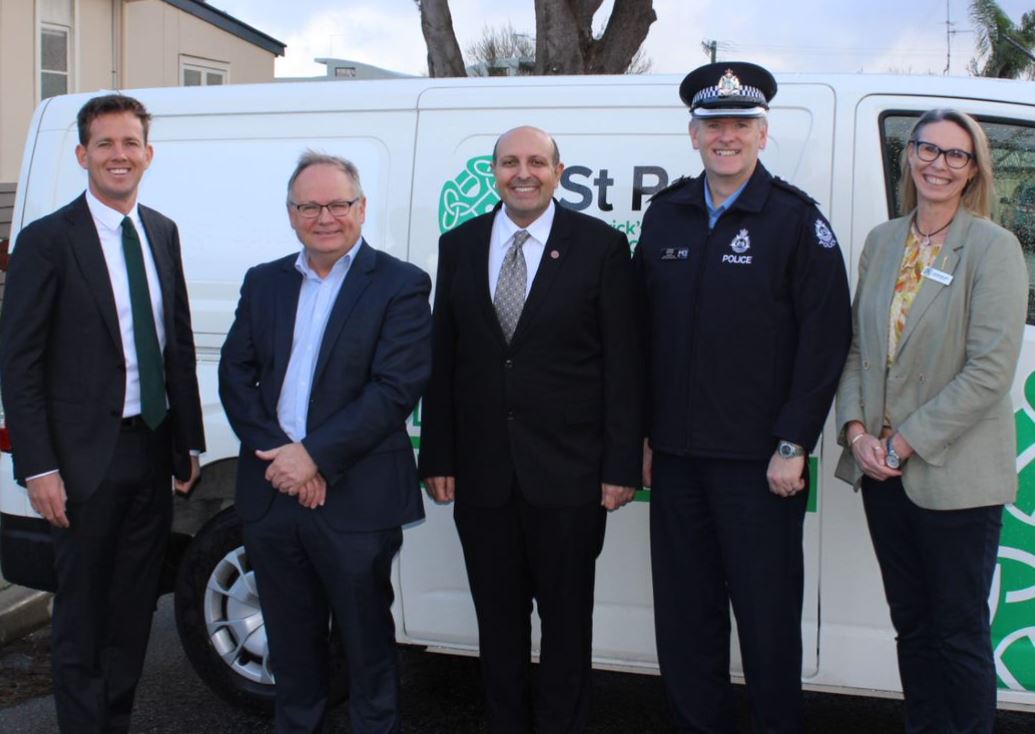 Another major milestone has been reached to help break the cycle and address the complex issue of homelessness in Mandurah.
The City of Mandurah has now awarded a two-year Assertive Outreach Trial service to St Patrick's Community Support Centre who will work one on one with rough sleepers, street present and homeless people in Mandurah. This project has been two years in the making.
In 2019, the City hosted a City Safety Leadership Summit with key government, business and community decision makers to identify priorities and actions to address antisocial behaviour in Mandurah.
Mayor Rhys Williams said the assertive outreach service was one of the key priorities identified at the Summit through discussions with local businesses and service providers.
"This is a positive step forward in achieving a coordinated approach to homelessness and street presence in our community," Mayor Williams said.
"This united effort will make a real and tangible difference to people experiencing hardships, ensuring our most vulnerable people are heard, looked out for, and given the help they need to get back on their feet.
"Through providing support to people facing complex needs, this service will ultimately contribute to addressing nuisance behaviour by a few people that can cause significant disruption for local businesses.
"This is a complex issue, however by working hand in hand with our local service providers, businesses and broader community, Mandurah is really leading the way in its response to homelessness; including successful advocacy for a Common Ground, government allocation for Housing First in Mandurah, a new community kitchen soon to be launched and now this Assertive Outreach trial."
The City has worked with the State Government and WA Police to secure the trial, which commenced in Mandurah last week.
Mayor Williams recognised the proactive role of the State Government and WA Police in supporting the assertive outreach proposal and providing the $350,000 funding to make the trial possible.
"From the outset, WA Police were committed to working with us towards our shared goals, and they've worked hard to assist with a funding reallocation for the trial and increasing the local policing presence in the City Centre."
St Patrick's CEO Michael Piu said outreach workers will work to identify rough sleepers, homeless and street present people in the community, working with them to provide seamless wrap-around support services. This will be achieved in partnership with Mandurah's community services sector.
Mr Piu congratulated the City of Mandurah for its commitment to support the most vulnerable in the community through evidence-based approaches that address and overcome disadvantage.
"We look forward to working with the City of Mandurah and the local community to support those experiencing homelessness, bringing about positive change for those individuals and the community,'' he said.
David Templeman MLA, Member for Mandurah, said: "This Assertive Outreach service goes hand in hand with the State Government's Housing First model, which assists people to get into secure accommodation, providing stability to people's lives".
"I am pleased the McGowan Government, City of Mandurah and St Pat's have been able to come together to provide such a valuable service for the people of Mandurah," Mr Templeman said.
Pictured are Mandurah Mayor Rhys Williams, Mandurah MLA David Templeman, St Pat's CEO Michael Piu, Inspector Stuart Mearns (WA Police) and Member for Dawesville Lisa Munday.