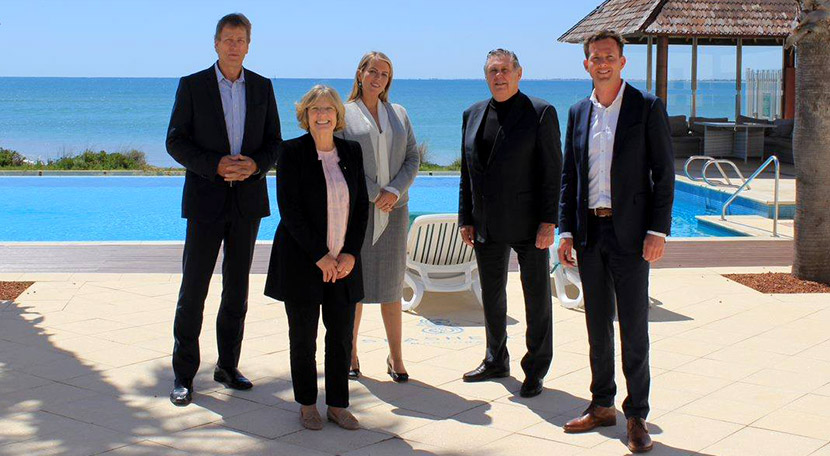 A group of four energetic and experienced Mandurah locals, including our Mayor, have volunteered their time to help deliver the Transform Mandurah agenda and ensure the city's future is bright and prosperous.
The group provides expert strategic advice to the Council's economic agenda and is well-positioned to help build a strong, diverse, and resilient local economy.
The Taskforce is chaired by neuroscientist Professor Lyn Beazley, WA's former Chief Scientist and 2015 West Australian of the Year.
Also appointed to the group are well-respected and experienced business leaders Alan Cransberg, former Chairman & Managing Director of Alcoa Australia, former President Alcoa Global Refining & Deputy Chair PDC, Myrianthe Riddy, Owner Mandurah Cruises, Vice-Chair Visit Mandurah Board, Destination Perth Board & former Business Development Leader Shell, and William (Bill) Hames, Architect, Urban Designer & Land Economist.
These impressive local leaders have relevant expertise and networks and are acutely aware of the current economic challenges faced by Mandurah.
They will help the city to identify and act on the initiatives that will give Mandurah the best chance of a strong restart post-COVID-19 and future economic transformation.
In addition to the Economic Taskforce, will need support from all levels of Government, the Peel Alliance, and other Peel Region stakeholders to restructure the local economy, and the taskforce will play a key role in helping us to achieve this level of commitment.
The taskforce is still in its development phase, with a new leader to be announced soon. More information will be added to this page as it becomes available.
Through many months of research and planning, we have developed exciting plans for our Transform Mandurah vision and economic diversity, and we now need support to bring these plans to life.